Welcome to RCCG Mercy Court Membership Information Management System!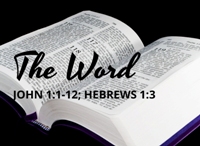 Great Features:
1: Manage and update your basic information (Firstname, Lastname, Phone, Email) in real-time!
2: Update your home/mailing address with a single click of a mouse and never miss a letter from the church office!
3: Set your Birthday, Wedding anniversary, others and never miss a special greeting and blessing from the Senior Pastor!
4: Give online and by Text-2-Give. Manage your contributions online and easily generate your giving statements as PDF files at anytime anywhere!

Your transaction is 100% secured! Your connection is encrypted using a modern cipher TLS 1.2 suite. Data transmission is protected via the SSL protocol. Your login information is encrypted and authenticated using AES 128 GCM and DHE RSA as the key exchange mechanism. Donations are processed through a Level 1 certified payment gateway which is subject to the highest security requirements mandated by the PCI Data Security Standards. Our network is protected by enterprise-grade firewall and intrusion detection systems. Security scans and annual audits are provided by a third party. Your IP address is 18.212.92.235